| | | |
| --- | --- | --- |
| | | |
---
The Wheatland's Annual Block Party was held on July 3, 2009. Thanks to Suzanne, Marc and everyone else who helped, for all their hard work and clean up.
The block party bags tournament had 44 entries (22 teams). After 5 rounds Dave & Scott went on to beat Petie & Mikey Moe. Was it a coincidence that 2 of the Top Baggers from the Hood were in the finals OR just "what top baggers do" - WIN. You decide..... (Note: No signages all night)
Congratulations to Dave and his new BF Scott!
2009 Block Party
Block Party Tournament Winners: Dave & Scott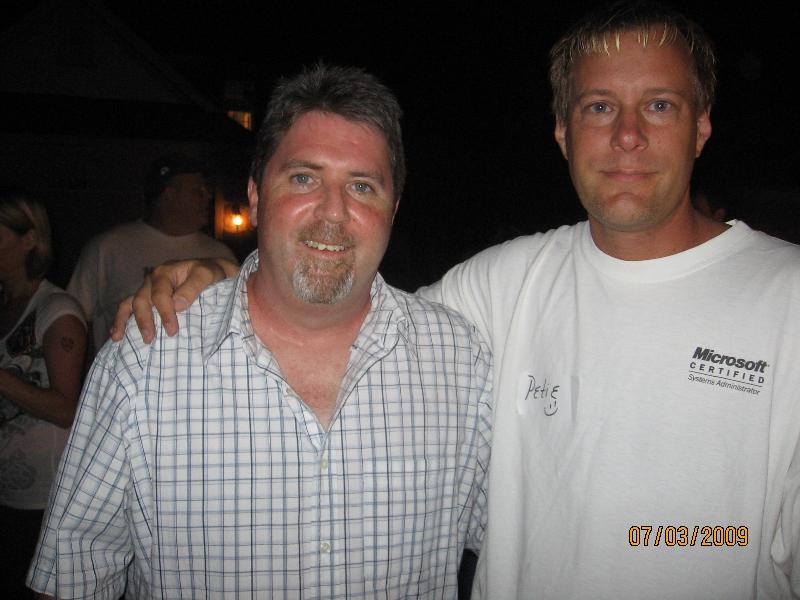 2nd Place: Mikey Moe and Petie
Click on a Thumbnail to view full size image